About Us
Green With Perfection, Inc. is a fully licensed and insured landscape design and maintenance company located in Howell, NJ that prides itself on customer service and high quality landscapes. We have been beautifying landscapes in Monmouth, Ocean, and surrounding counties since 2001. With a vast array of services offered our goal is to always exceed client expectations.  
Being a family owned and operated company, we are involved in the entire design process, from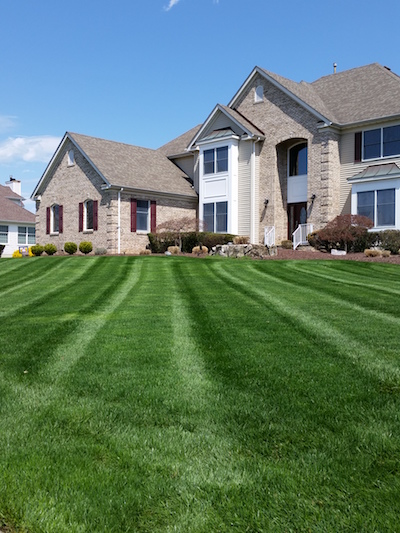 the initial consultation until the job is completed. Every landscape is different and presents its own set of challenges. Therefore, we believe the recipe for a successful landscape is to share our knowledge and understanding of each of our customers landscapes by keeping in constant communication with them. Having an open dialogue allows the customer to understand their property for the short and long term and ensures wants and needs are continually being met.
Joe and Andrew are the creative minds behind the design process. Joe worked as a commercial artist and was an avid gardener around his own home before pursuing his passion of the outdoors and landscaping. His expertise of color, texture and organization within a composition acquired through his previous trade translates well into the outdoor environment.
Andrew is a graduate from the State University of New York-College of Environmental Science and Forestry where he studied and earned a bachelor's degree in Landscape Architecture. He was recognized and introduced as a member of the International Honor Society of Sigma Lamda Alpha, NU Chapter. The society's primary purpose is to give recognition of scholarship for those who emphasize leadership and character, and strive for the improvement of the profession of landscape architecture.
Together they share a wealth of knowledge and can help you visualize, design, build and maintain the outdoor space of your dreams!